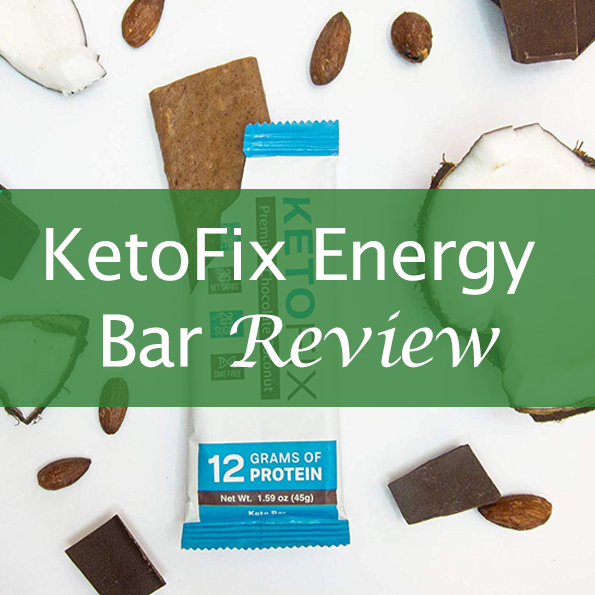 As the popularity of the keto diet increases, more keto bars are entering the market to replace high-carb energy and protein bars. KetoFix was founded in Montreal, Canada, and the company creates bars that are intended to satisfy cravings with healthy fats. At the time of writing, KetoFix has launched one flavor, which is called Premium Chocolate Coconut. The bars are advertised to contain quality ingredients that won't knock dieters out of ketosis. I tried KetoFix's bars and will discuss the ingredients, macros, flavor, and texture as well as where to buy the bars in this review.
KetoFix Bar Ingredients
KetoFix bars are free from artificial sweeteners, dairy, soy, and corn fillers. The ingredients are Organic Almond Butter, Grass Fed Whey Protein Concentrate, Chicory Root Fiber, Organic Coconut, Almonds, 100% Cacao Chocolate Chips, Sunflower Lecithin, Organic Vegetable Glycerin, Cacao Butter, Erythritol, MCT Oil (from coconut), Organic Cocoa, Natural Flavors, and Sea Salt.
Continue reading "KetoFix Review: Chocolate Coconut Keto Energy Bars"