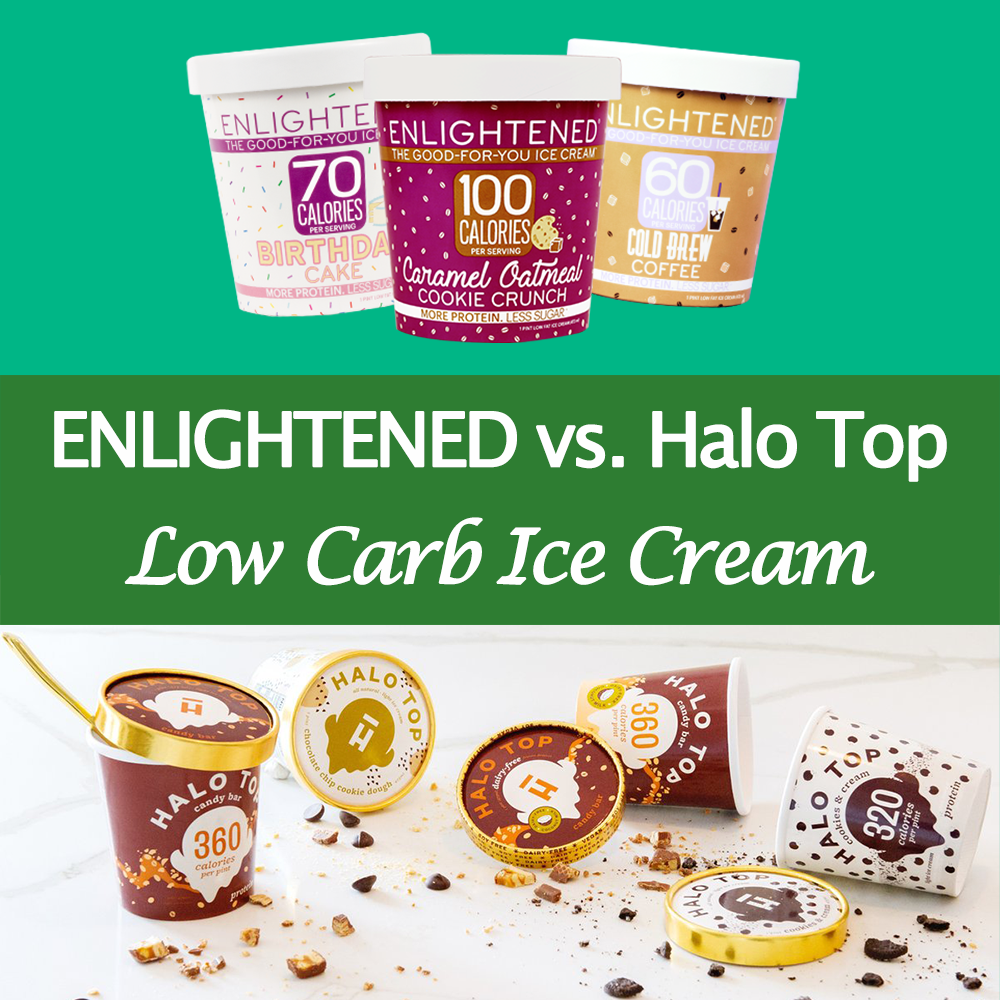 To the rejoice of keto dieters everywhere, a variety of low carb ice cream options have recently come onto the market. These include Halo Top, Wink Frozen Desserts, and ENLIGHTENED Ice Cream. Halo Top is by far the most popular. In fact, it has been outselling traditional ice creams in American grocery stores. The lowest carb flavors of Halo Top have only 6g of net carbs per 1/2 cup serving and can certainly fit into a keto diet. However, it's hard to fit an entire pint into your daily macros even if you're eating one of the lower carb flavors, and some flavors have as many as 8-10g net carbs per serving. To learn more, check out What Is the Lowest Carb Halo Top? Here's Every Flavor Ranked by Net Carbs.
If you're not thrilled by the carb content of Halo Top, you may want to check out ENLIGHTENED Ice Cream. Wink Frozen Desserts pints are even lower in carbs than both these brands, but they taste less like traditional ice cream than either. Keep reading to find out how ENLIGHTENED Ice Cream can fit into a keto diet and how it compares to Halo Top in terms of net carbs.
Is ENLIGHTENED Ice Cream Keto?
Most flavors of ENLIGHTENED Ice Cream can easily fit into a keto diet, especially with the lowest carb flavors containing 3g-5g net carbs per 1/2 cup serving. It's best to be careful about calculating your daily macros if you plan to indulge in ENLIGHTENED and eat more than a serving. Continue reading "ENLIGHTENED vs. Halo Top Keto Ice Cream: Which Is Lower in Net Carbs?"